Our new MKPV serologic assay is now available as a complement to MKPV PCR

The MFI serological test for MKPV complements our existing PCR offering for more comprehensive health monitoring and biological screening. The assay has a > 99% specificity and sensitivity and targets the conserved NS1 protein.
MKPV infects both immunocompetent (ICR) and immunodeficient mice causing inclusions in the renal tubular epithelium. Immunocompetent mice produce a robust antibody response when infected with Mouse Kidney Parvovirus.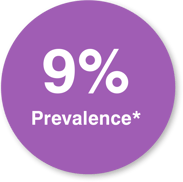 In older immunodeficient mice, findings show:
The virus can also be transmitted by biological materials passaged to mice.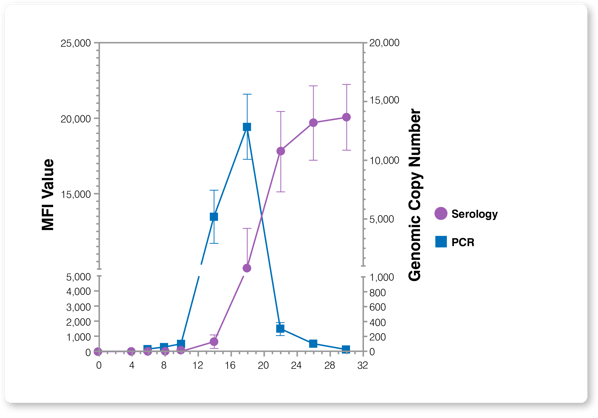 This chart represents antibody and PCR response of ICR mice following infection by dirty bedding exposure for two weeks. Opti-Spot samples were collected every 2-4 weeks post infection and tested by MFI. Fecal samples were tested by PCR to confirm viral infection.

Antibodies are detected 14-18 weeks after exposure to dirty bedding and 6-8 weeks after onset of viral shedding, highlighting prolonged viral incubation prior to antibody production. Due to delayed antibody seroconversion, older colony animals or dirty bedding sentinels kept for more than one testing period are optimal animals to test.


---

MKPV testing options and recommended sample types

Animal Health Monitoring

PCR (Feces or environmental samples) and
Serology (Opti-Spot)
Quarantine
PCR (Feces)

Biological Materials

PCR (Cell line and tumor stocks)
In addition to our existing PCR for fecal and environmental samples, the new MFI serologic assay can be ordered individually or added to existing serologic panels.
Sample types for detection

• Opti-Spot or serum for serology NEW!
• Fresh feces from mice
• Feces from the cage
• Environmental samples
• Urine
• Mouse tissues
• Biological materials (such as cell lines and tumors)


---
* in thousands of samples tested via PCR from February 2019 to January 2020