Why is Cell Line Authentication important?
The National Center for Biotechnology Information estimates that between 18-36% of all cell lines are contaminated, and the cost of irreproducible research is approximately $28 billion annually.
Contaminated and misidentified cell lines can lead to:
Loss of valuable research time, materials, and animals
Wasted money & effort that could have been better used elsewhere
Research delays, dead ends, and distractions
Retracted papers or grant applications
When should I authenticate cell lines?
Whenever you acquire a new cell line
Whenever you're banking frozen materials for later use
As a standard quality control measure during experiments
When cell line performance is inconsistent or results are unexpected
When starting a new series or experiments
When passaging cell lines
After creating a novel cell line
Get comprehensive and fast results with IDEXX CellCheck™
Cell line authentication can be confusing. We make it simple. Our expert team will take care of everything from start to finish and do it fast. We'll take your cryovial, provide data analysis and interpretation, and even provide a contamination recovery plan, if necessary. Plus, CellCheck detects not only contamination, but also misidentification, so you can be 100% confident in your results.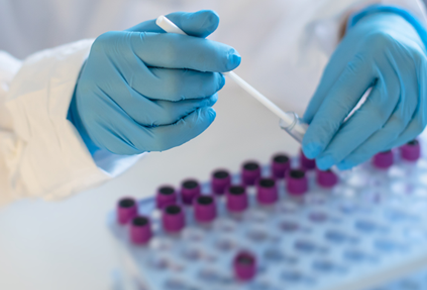 A simple step-by-step process
Submit your cryovial - no need for special collection supplies.
Our experts perform all the necessary testing.
(STR-based DNA profiling and multiplex PCR)
You get a fast, in-depth data and comparative analysis.
Optional - We develop a contamination recovery plan at your request.
Learn more about IDEXX CellCheck™.
Connect with our experienced team today.
IDEXX uses the information provided to contact you about relevant content, products, and services at IDEXX BioAnalytics.
You may unsubscribe from these communications at any time.