Sample Collection Kit Request
Please use this form to request Opti and Radil Advantage sample collection kits: Opti-Spot® cards, swabs, tubes, or serum vials and diluent. Delivery takes 5-7 days. In order to help clients manage resources, we suggest ordering supplies to cover 3 months' worth of testing.
If you have questions about quantities or would like assistance determining items and quantities, please contact us:
idexxbioanalytics@idexx.com
Animal Health Monitoring Online Submission Guide
A quick reference guide to Animal Health Monitoring sample submissions in our online portal.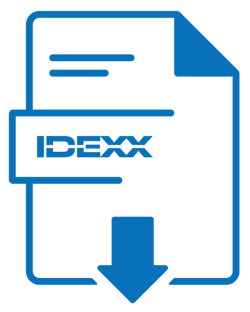 ONLINE SUBMISSION
To submit samples, please login to your account.
If you do not have an account, please fill out the new client registration form below, and our CSS team will assist in getting your account created.
Complete the below form to access our 2022 IDEXX BioAnalytics Directory of Services.

Find product codes, profiles, panels and a complete list of research lab testing support services.