MKPV is a pathogenic virus with an incidence of over 9% in thousands of samples tested*

We've developed a new serological assay to complement our PCR offering, for the detection of MKPV in mice, environmental and biological samples.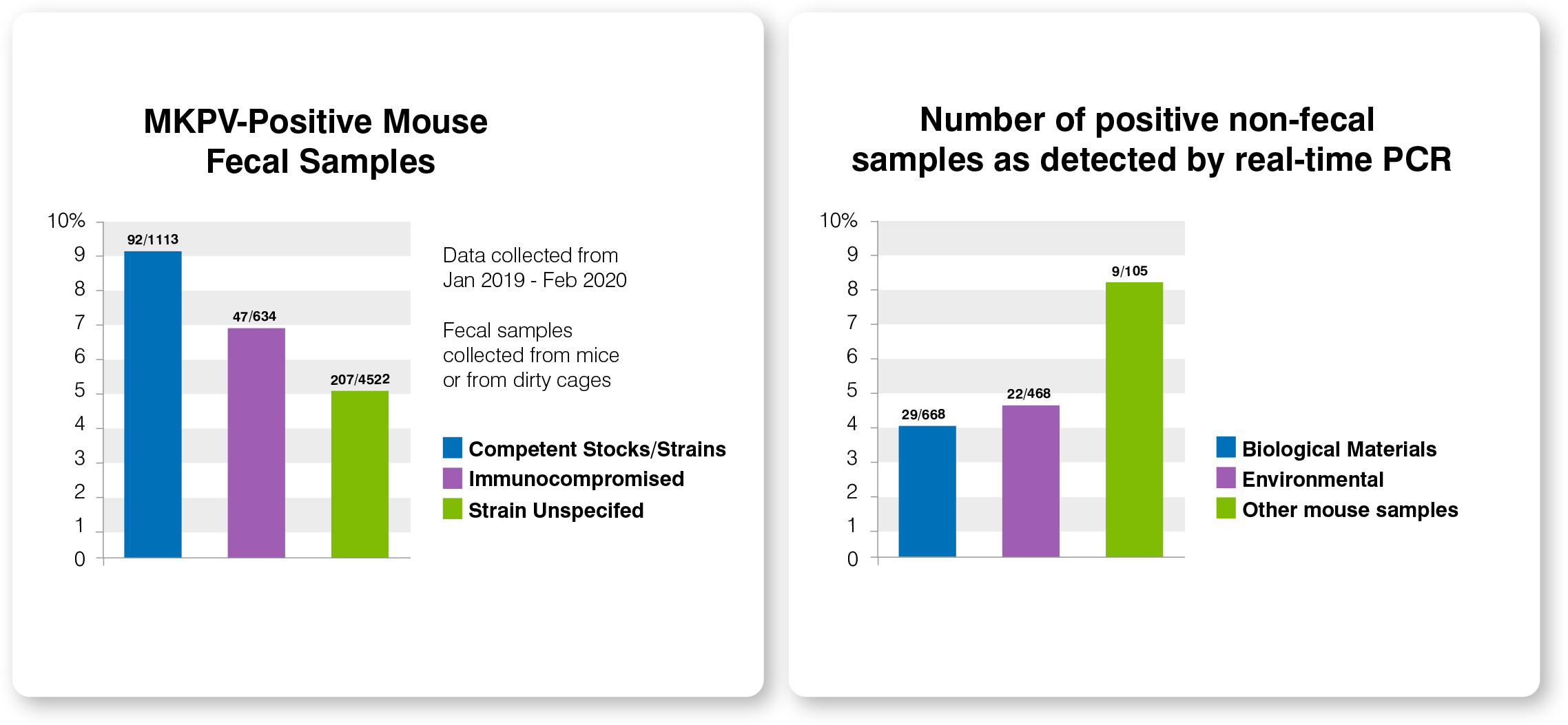 MKPV infects both immunocompetent and immunodeficient mice causing inclusions in the renal tubular epithelium and can have an impact on the immunological status of animals.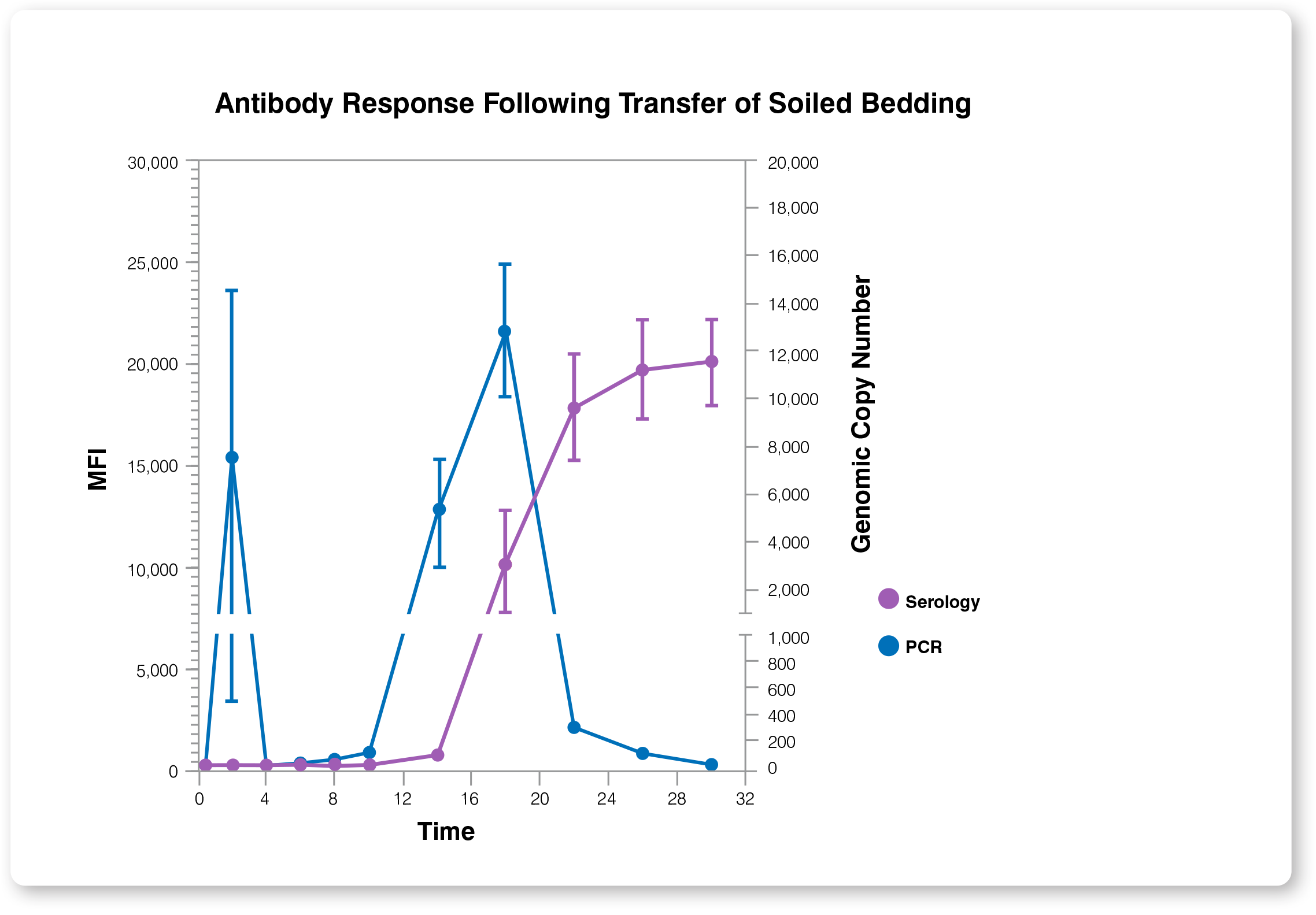 The testing method is influenced by the biology of the virus. Serology is recommended only for mice over 13 weeks post exposure.
---
• Clinical signs in older immunodeficient mice include:
• Chronic renal disease
• Elevated BUN and creatinine
• Weight loss
• Death
• The virus can also be transmitted in biological materials passaged to mice.

• MKPV is genetically divergent from other known parvoviruses such as MVM and MVP.

---

Sample types for detection

• Opti-Spot for serology NEW!
• Feces
• Feces from the cage
• Environmental samples
• Urine
• Mouse tissues
• Biological materials (such as cell lines and tumors)


---
Note: The MKPV serological assay has not been added to any standard serological profile because it requires an animal be exposed for more than 16 weeks. The test can be requested as individual assay or add on.